Sign of Shinji Mikami
When I say a name who is Shinji Mikami people who are the lovers of horror games will remember that guy from Resident Evil game series because he is the creator and producer of these series. This time we see him with another horror game project named The Evil Within under the producing of Tango Gameworks and releasing of Bethesda Softworks. This horror game rereleased in October 2014, and it can be played on both game consoles and PC game platform. If we consider that there is a sign of Mikami in this game, we should get ready for an original story as game lovers.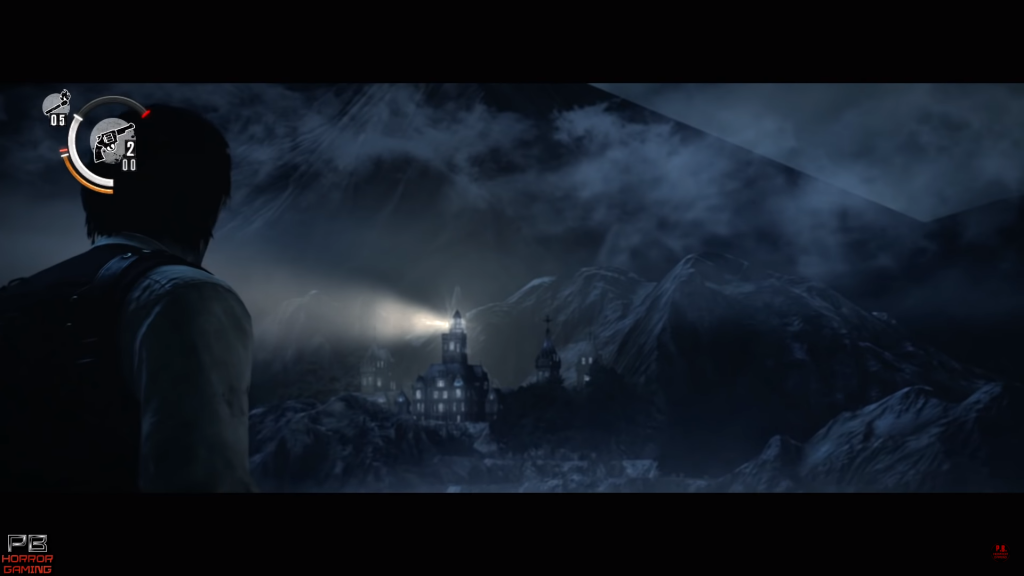 The Story Behind
At the beginning of the game, an experienced detective who is Sebastian Castellanos gets an emergency call from the main center. In this call, we are told that there is an event in a mental hospital that is Beacon Mental Hospital. There is a patient whose name is Ruvik and there is something is wrong with him. As soon as the detective gets the hospital with his collages, he finds himself directly in the case. When he watches a security camera record about Ruvik, he finds himself hanging from his feet in a creepy place suddenly. This is the part when the story becomes mysterious and horrible. He is in a system that is called STEM and. It happens in the mind of a person; however, it affects the reality. There is a danger about being trapped and being dead in it. Why he finds himself in the STEM is a question to answer. Therefore, our main character will try to explore and face with some unanswered questions about his life and his situation in the STEM throughout the game.
Characters
Sebastian Castellanos:
'' When did I lose sight of what's real? ''
He is the protagonist of the story. Sebastian's sophistication and personality heavily match those of the classic hardboiled detective, which is insinuated by Juli Kidman on her first day of working with him. During his time in the police force, Sebastian originally holds the rank of Sergeant prior to being promoted to the crime division, where he meets his junior agent and later wife Myra Hanson.
Joseph Oda:
"I knew you weren't one of us!"
Joseph Oda is a major character/protagonist in The Evil Within, who is partners with Sebastian Castellanos and Juli Kidman. Although both of them being in the building when Sebastian is knocked out, Joseph is taken somewhere else, and is not present when the hospital collapses during his partner's escape.
Juli Kidman:
"I'm sure we'll know everything once we get there."
Juli Kidman, also known as Kid by her friends and colleagues, is the deuterogamist of the game. Juli, along with Sebastian and Joseph, is sent to Beacon Mental Hospital to investigate a crime scene there.
Ruben Victoriano(Ruvik):
"I know what you crave, what you fear…"
He is the primary antagonist in The Evil Within. After ambushing Sebastian and several others, he brings them into his own mindscape through the STEM somehow, with the world and all its terrors that Sebastian is forced to face all an appearance of Ruvik's own agonized psyche.
Leslie Withers:
"You'll…protect me?"
Leslie Withers is a plot-crucial character of the game. He is a mentally-impaired patient under the care of Doctor Marcelo Jimenez, and a subject in the STEM program.
Marcelo Jimenez:
"You concern yourself so much with your appearance…but that mind of yours, that's all that matters."
Marcelo Jimenez is a character and a doctor who appears as a main character in game. He is the doctor of Leslie Withers.
Tatiana Gutierrez:
"Memories are vague things, indeed. It can be easy at times for memories to be distorted by others. That is why they must be cherished."
Tatiana Gutierrez is a supporting character of the story. She is the nurse of Beacon Mental Hospital and, Sebastian comes across with her whenever he finds himself there. She is who knows best what is going on there.
Gameplay
You manage Sebastian throughout the game in TPS mode. As it is mentioned above, he finds himself in a creepy room hanging from his feet. You will encounter with so money person as monsters with Seb. They are taken into Stem by Ruvik, and they will try to kill you with so many ways. You feel the dark and uncomfortable environment at the beginning of the chapter. You will find yourself with escaping monsters and killing traps mostly in the game. It can be appropriate, if we say that it is a stealth/ horror kind about the story.
You will use the mirrors often to pass to Beacon Mental Hospital and save the chapters during the game. There will be a special room to provide these transitions towards the hospital. Besides, you will collect some parts of a diary about the detective. Additionally, you will try to find out what is exactly going on with collecting some clues in hospital. You will upgrade some skills of main character. In brief, you will shuttle between the hospital and other places during chapters via mirrors.
Kill the Boss
At the end of every chapter, you will deal with bosses to pass another chapter. They are more skilled, more clever and harder to kill than other figurants really. Even you play in the easy level; you will understand what I talk about. However, the good news; there are the weaknesses of the bosses, of course. If you work on these points, your job may become easier.
Abilities of the Protagonist
If we consider that you will have to deal with so many abnormal monsters, traps, bosses and blathers, you cannot make it with being only an ordinary detective. You must be abnormal as well against your enemies.
You will collect green jells in different places with all chapters all along the game so that you can upgrade your abilities. You are a detective and you will use weapons with you. You can upgrade your weapons. Also, you can develop your health and you can buy some equipment (bullet, grenade, health package etc). When you transit to the hospital, you can have a sit on an armchair, and you can upgrade your abilities via this machine. It is connected with your brain.
Weapons
First of all, you have a chance to kill your enemies with melee weapons such as a knife, ax and fists etc. Further, there are some kinds of weapons as well. You will have your magnum, handgun, shotgun, sniper rifle, machine gun and rocket launcher as traditional weapons in the game. However, there is a weapon which is Agony Crossbow, and it is a really original-made against abnormal cases. It is a crossbow but it has many handy functions as well. You put some bolts that are explosive, flash, harpoon, freeze, shock and poison on your gun so that you can kill your enemies with different ways. For instance, you can freeze a gigantic monster and you can throw an explosive on his body to kill. Agony Crossbow is a really different and tasteful to use.
General Evaluation
The Evil Within is different from other horror/survival games because it has an original story and there is an ideology behind it. We will see a guy who rebels against a system, this man, Ruvik, will try to do everything to destroy against him in the STEM system. As a player, you will find yourself within the unanswered questions all along the game with the protagonist until the end. The creepy and scary atmosphere in the game will accompany you and increase the level of fear with quality selected game music. It is a game that is worth to try and to take time. You are summoned to figure out what is going on in Beacon Mental Hospital.