Marvel Champions Tournament is a fighting game like Mortal Kombat and Street Fighter developed by Kabam. There are 34 different Marvel Heroes and 6 different classes in the game. In 2-D arena battles, the battles are 2-D, but superpowers are shown with 3-D effects. When you start the Marvel Champions Tournament, you start with 2 heroes and you can increase your hero count to 31.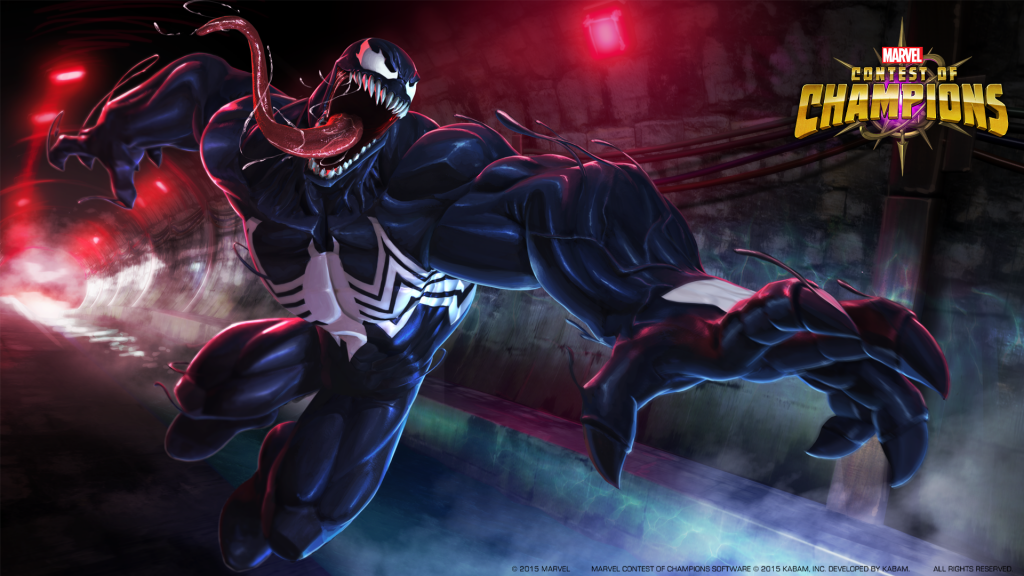 The game features a single player mode and a multi player mode. In the game that requires an internet connection, you can play as many as 1vs1 or 3vs3 matches against real opponents in multiplayer mode. In the single player game mode, you go to the mission areas with your hero team, and you go into battles with the heroes in your team in the form of stages. You start with a team of 3 people up to level 12, a team of 4 people between 12-25 levels and then a team of 5 people. After completing the tasks you receive level points, gold, iso-8, copper coins and various prizes.
We mentioned that there are 34 different marvel heroes and 6 different classes in the Marvel Champions Tournament. Heroes have more features than star points. Our heroes come out as 1,2,3,4 stars. With your daily crystals and other crystals, your luck comes out with 1,2,3 or 4 star characters. In addition, you can upgrade your heroes with the iso-8 level upgrade element. After the upgrade process, the ranks of the heroes increase and they start to get new features. Also, if a hero in your team emerges from a crystal you have opened, the yellow star turns silver and becomes more powerful.
There are different classes in the Marvel Champions Tournament and each class has a superiority over another class. Your character, which is superior to a class, is stronger than the character in the opposite class, while your opponent is less qualified. The important thing to note here is that you may be disadvantaged against other classes. If there is already such an advantage before the game shows the game.
One of the most successful aspects of the Marvel Champions Tournament game is that it is constantly active and has weekly or daily quests. When you have success in weekly and daily missions, you can get super-qualified champions. Especially Marvel Cinematic Universe fans are impressed by this game, a phone game that will allow you to have a great time in your mobile phone.
Technology class is advantageous over Mutant class, Mutant class over Skill class, Skill class over Science class, Cosmic class over Technology class, Science class over Mystic class, Mystic class over Cosmic class.
There are alliances in the Marvel Champions Tournament game. You can add strength to your power by entering an alliance. By joining alliance groups, you can help those who ask for help and collect alliance points. Crystals obtained with Alliance points give you the chance to win new heroes. With alliance points you can get crystals from the hero or different bonuses.