Jurassic World Evolution was announced at the same time as the launch of the PC, PS 4 and Xbox One platforms. Our game is literally a business development simulation. In other words, we aim to make new places with the resources under our hands and to make money on tourists visiting our facilities.
It may seem simple as a business model; the products we offer to tourists are a little dangerous. The place where we will build our facilities will consist of "Isla Nublar" and five different islands attached to it. The game will dominate a quality system that is rated with the stars in general, and our ultimate goal is to establish a five-star facility.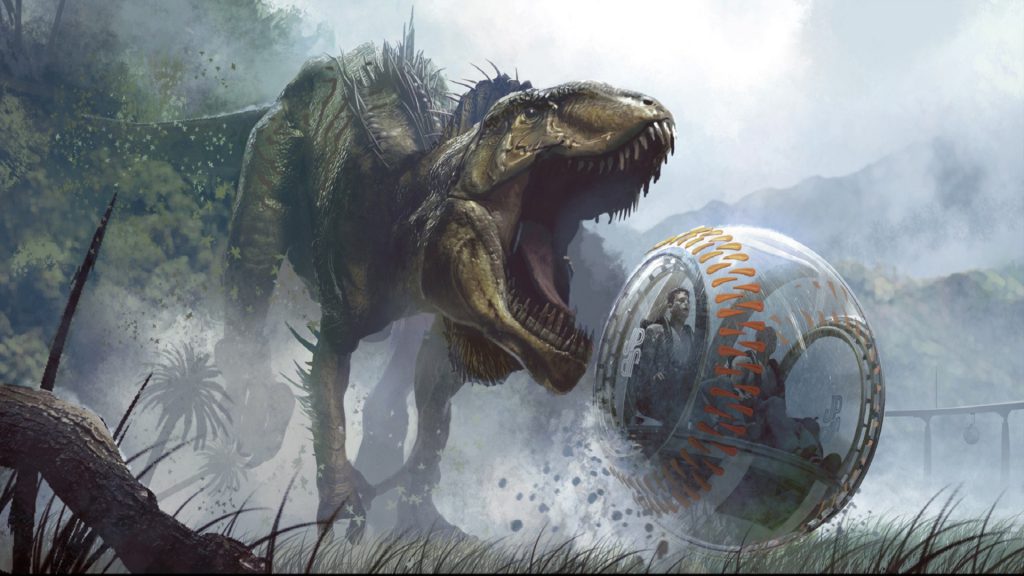 When we build our facilities, we will be able to produce obstacles such as fences and walls that will keep people apart with many different buildings and of course predatory dinosaurs. On the one hand we will create a Dinosaur park where everyone will love and be safe; on the other hand, we will take some directives from the three important characters in the game
These friends will be working in entertainment, security and science titles and will give some tasks on a regular basis, which will form the task system within the game itself. These tasks, which will be called "Contract", will enable the game to offer a more interactive structure than a uniform tycoon model. However, it is difficult to say at the moment what extent the park we will produce will remain free to the will of these friends.
However, it is highly likely that a single-player scenario will go through tasks and an external "custom map" game mode. If these three friends make the tasks important, they will make a lot of contributions to the five stars we are trying to achieve. Rather, each has its own rating system, and the happier these friends are, the easier it will be to reach the five stars. This rating system seems to be used to reach the islands with different characteristic structures.