Okami is one of the important games in the history of video games. Developed in 2006 by Clover Studios, one of the sub-studios of Capcom, Okami is a masterpiece of Clover Studios, which closes its doors a year after the game, takes its place on the shelves. Unfortunately, the game didn't get the attention it wanted at first. Developed for PlayStation 2, Okami was released for PlayStation 3 with Nintendo Wii and Okami HD in 2012.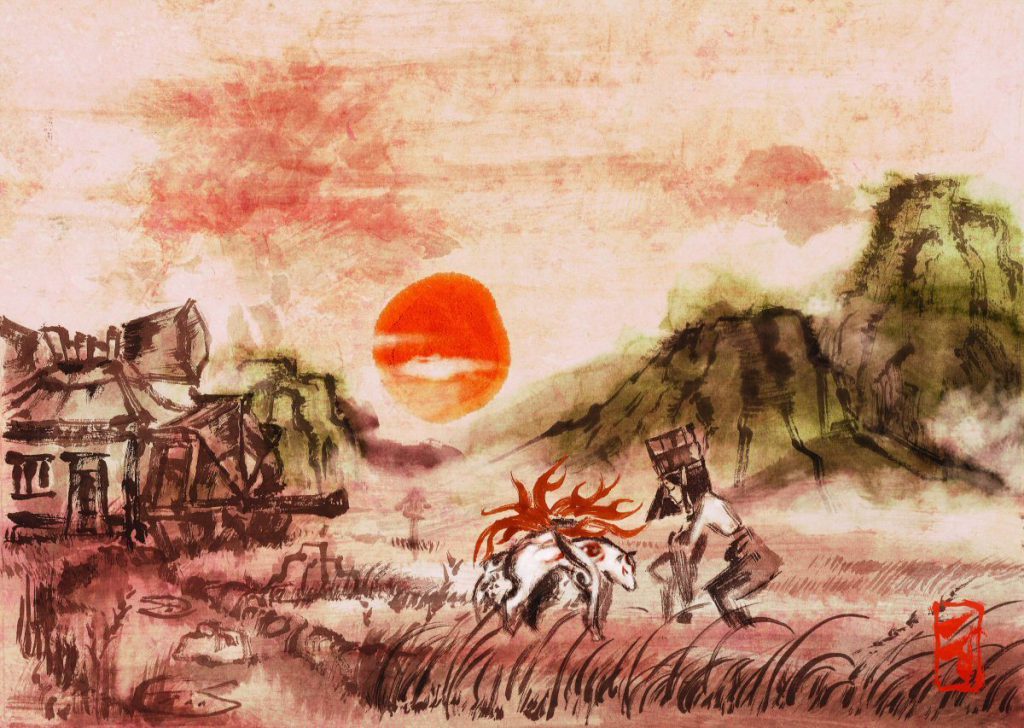 Now it's released for more than one new platform from Okami HD, PlayStation 4, Xbox One and PC. Okami has been a game that makes a difference with its style. Unfortunately, I played the game for a short time on PlayStation 2. Although I didn't want to, I had no chance to play. So I'm looking at the game as a new game, not as a remastered one. In the game we play with Shinto sun god Amaterasu in the form of a white wolf, we start our adventure with an artist named Issun.
After the eight-headed devil Orochi destroyed the world, Amaterasu took on the task again, giving life to the ruined places again. This life-giving event, which is visually satisfying, reflects the power of Amaterasu. The graphics improvements made for the game are very good. This is why the game is similar to the PlayStation 2 version, which is why the players experience nostalgia. PlayStation 4 and Xbox One 1080p running game, the PC also includes 4K support.
Okami HD, which we reviewed on PlayStation 4, is really successful and colorful on a graphical basis. The game is presented to players as a fairy tale and seems to have been transferred with watercolor. Okami HD, in which Japanese watercolor art was beautifully played, was visually a construction in front of other games. Sounds like an interactive coloring game as though the game play filled with warm colors. Of course, players who play the old version of the game know it. The story of Okami HD is very well written. Filled with fun characters, the game has a lot of side characters and many side quests that allow you to connect to these characters.